Established in 2015
About SoftBCom
An IT company active in Germany, Europe and the wider world
Main office in Berlin, also present in Nuremberg, Bonn, Budva (Montenegro) and other locations
Our scope
Software solutions for customer servicing and support, incl. Contact Centers, Help Desk, etc.
Software solutions for process automation, including AI
Security, productivity, and high availability solutions for enterprise-level systems
Implementation, system integration and process fine-tuning
VIP service to all customers
The team
We're an international team of top-notch specialists
capable of solving the challenges of implementing, configuring and integrating new solutions into client's infrastructure within the shortest possible time.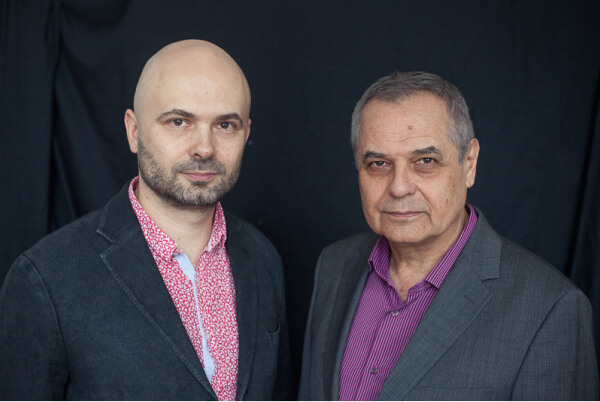 All our specialists have more than 10 years of experience
And some, more than 20 years. All can understand customer's needs and meet them with various solutions and methods.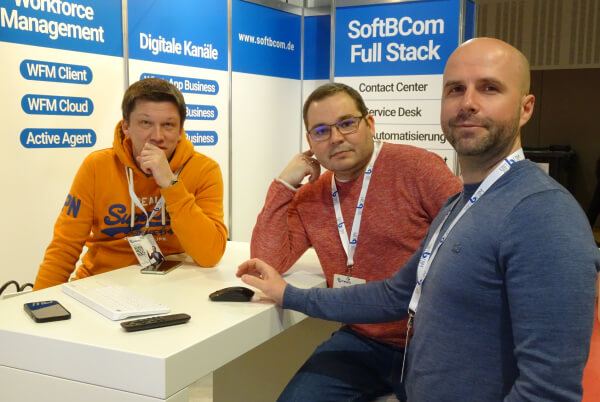 We all have university degrees in IT
Not that it really is all-important, it's just that we really tend to hire the best.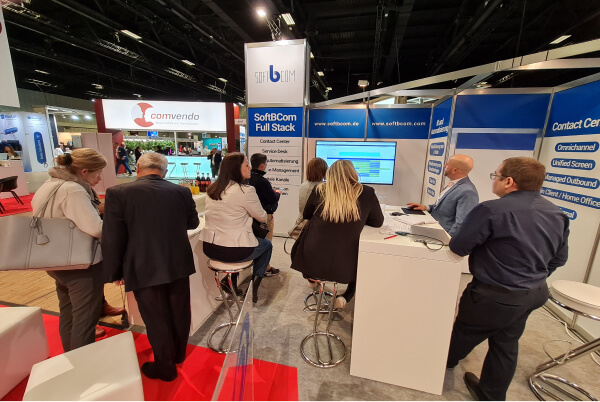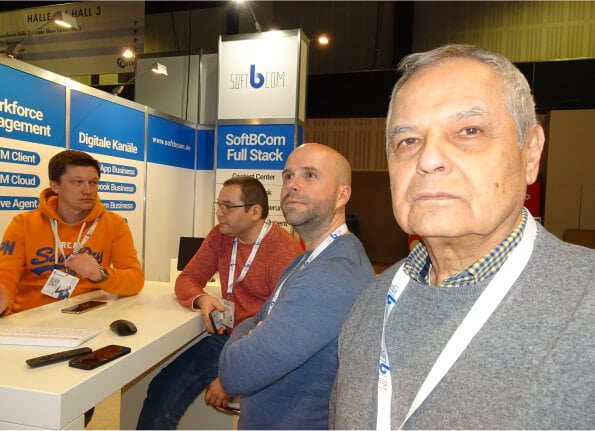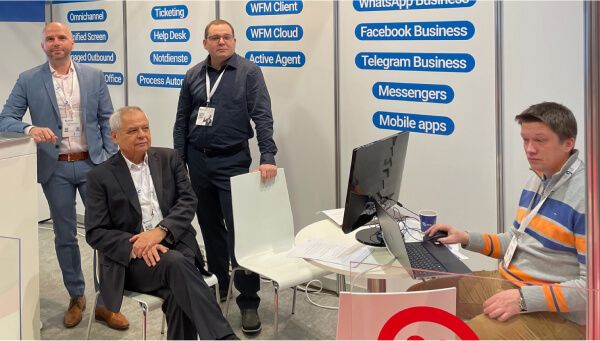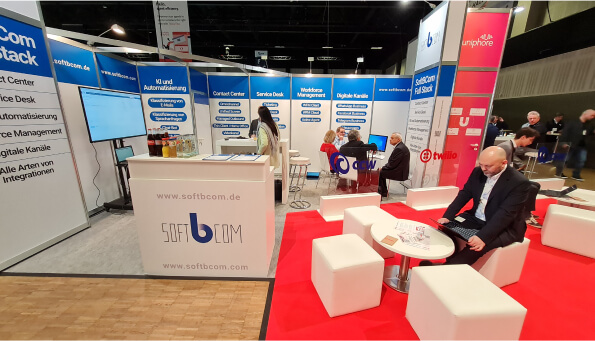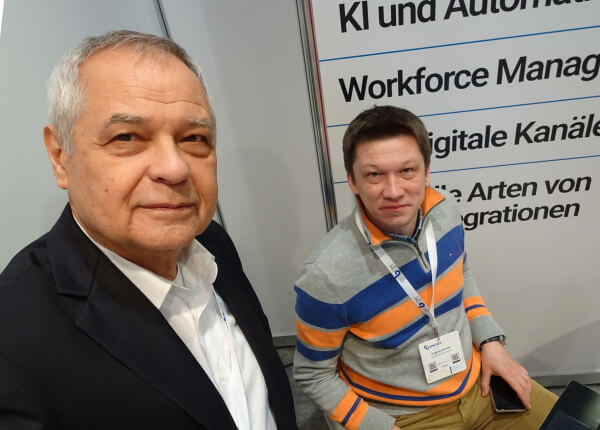 How we work
A team of experts always rocks
For each project a set of highly professional staff is handpicked.
Our international team consists only of the top-level, most experienced and competent professionals who have mastered practically all the methods of building modern complex systems, excel in working with databases, know attitudes and formats of application interaction, are proficient with up-to-date system tools, languages and programming methods and can quickly grasp customer problems or requirements and accomplish any task in the shortest possible time.
Even a stand-alone expert can fulfil a project.
In his famous book The Mythical Man-Month, extremely popular in the last quarter of the previous century, Frederick Brooks recommends: "If a 200-man project has 25 managers who are the most competent and experienced programmers, fire the 175 troops and put the managers back to programming." This approach has become even more relevant today.
Every expert can work directly with customers.
Even voluminous task can be handled by our single expert person, who is occasionally involving colleagues for consultations or implementation of specific requirements.
The result is cheaper for the consumer.
With the increasing sophistication of problem-solving tools and methods in IT, the highly skilled personnel reduce the cost and implementation time of any project by the factor of 10 and more, minimizing the design and implementation errors, and lowering the cost to the customer.
How do we do big projects, fast
We know how to manage complex projects.
40 years of management expertise.
Outsourcing solves the problem of scale.
We often outsource to our partners tasks that require extensive and homogeneous work (such as the development of a specific software module according to our specifications), but implementing and tuning are in any case on our side.
Hiring for a project solves the problem of narrow specialist skills.
Project-based hiring of narrow specialists is needed (for example, for connecting to some CRM or ERP system, or other specific software solution).
Getting all the pieces to work well together.
This is the hard part. And this is our know-how.
Why are our clients happy?
Every client is a VIP: Attention to detail.
VIP means quick response and personalized service. That is our focus.
Recursive system development is really fine.
The customers are often only fully aware of their needs after they have started using the new system.It is normal that new requests are constantly made and improvements are introduced as customers get to grips with their systems. The best way to implement them is to involve the same team that implemented the project.So, finally all our customers get the desired result, even if they can't formulate the all the demands at the beginning.
Technical support is carried out by the same specialists as the project itself.
As a rule, technical support is provided by the same experts who carry out the implementation, this attitude provides an in-depth perception of possible problems and quickest reaction.
Our data security, comprehensive testing and fault- tolerance approach in all stages.
We adhere to the highest standards of systems reliability and data security. Our solutions comply with DGSVO and individual customers' demands.Implementation process employs comprehensive pre-production testing and a test production period. In this manner, reliable operation is achieved, and our clients' demands are met.Fault tolerance approach provides 24x7 reliable operation with minimal downtime for maintenance.
SoftBCom put together
100+
years of experience in big projects
Since the
1970s
in business
200+
of installations around the world
Set a free appointment for additional information