10 min read
What Makes The Difference In The World Of Contact Center Platforms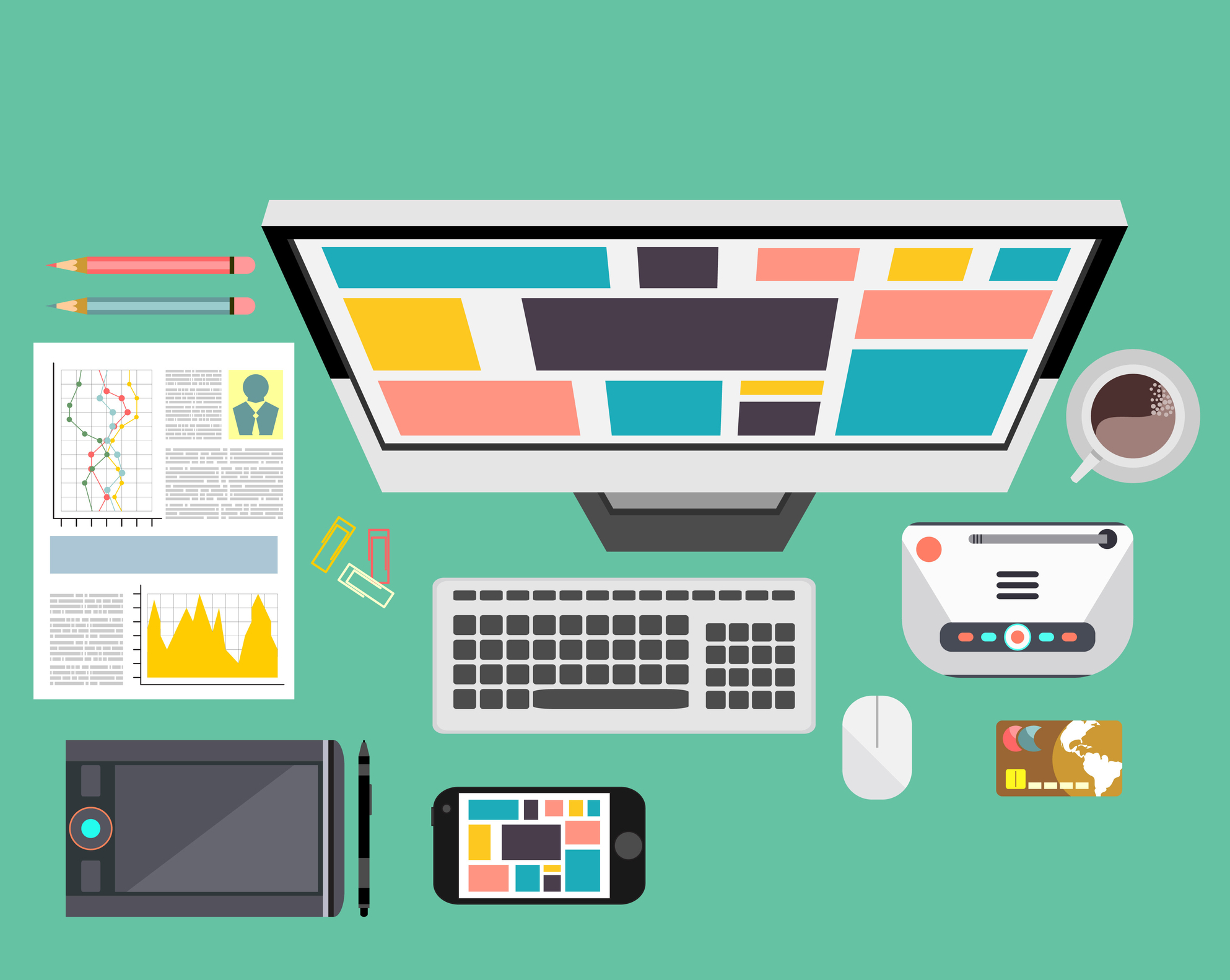 Modern contact centers greatly differ in their size, structure, services, and strategy, but all of them are striving for improved efficiency and performance. The most obvious place to look for the magic ingredient for better efficiency and success is the world of technologies. No management team, even the most fantastic one, can cope with modern challenges and high competition without tools that automate everyday contact center operations and ensure support for versatile communication channels, well-organized workforce management, strong analytics, and planning. Let us try to analyze what contact center platforms are available in the market and what makes them different.
What does the market offer?
All software solutions for contact centers can be divided into three major categories:
Open-source software platform for the development of custom communication solutions
Niche products that solve specific business tasks, such as speech analytics, omni-channel support, workforce management, agent scripting, etc.
Fully-fledged enterprise-class communications platforms
There is also a recent trend to offer communication solutions through the cloud. In this survey, we will not review such solutions as separate products, since in this case the customer only subscribes to a service. Moreover, there are no providers of fully-functional contact center systems that offer only cloud-based deployments of their systems, while large enterprises may avoid using cloud platforms due to their restricted functional capabilities and technological limitations. Nevertheless, the ability to support the CCaaS model (contact center as a service) improves the vendor's position in the market since it provides customers with more freedom in the choice of automation options.
Advantages and Disadvantages of Basic Contact-Center Platforms
Each of the basic approaches to automation of contact centers has its strengths and weaknesses. Some contact center platforms are more suitable for small and mid-sized customers; others focus on large diversified and geographically distributed contact centers with a complex structure. Some vendors tend to cover all possible customer needs with a single multi-functional solution; others provide only the most common functions, offering other capabilities as additional components.
Custom Development Vs Enterprise Solutions
The share of professional contact centers that use solutions based on open-source platforms decreases all the time. This happens due to obvious weaknesses of such solutions: They are difficult to develop and maintain, less reliable than enterprise platforms, and often impose significant technological restrictions on their users. Moreover, customers that develop their proprietary systems often depend on some unique technical specialist who knows multiple exclusive features of the product. It is easy to imagine what can happen if such a unique employee decides to leave the company. That is why medium-size and large contact centers prefer enterprise-class platforms that provide the required reliability, flexibility, and scalability.
Multi-Component Vs All-In-One
As in any other industry, enterprise solutions for contact centers can be fully-fledged, covering all or nearly all business requirements of their customers, and best-of-breed, offering automation of separate strategic functions.
The rapid development of the industry during recent years resulted in the broad use of multi-component systems created from different niche solutions. To integrate into the new digital paradigm, old call-centers gradually enhanced their functions, implementing new functional components on top of their existing infrastructures.
If a modern contact center decides to select this approach as its IT development strategy, it is important to remember that besides the choice of best-of-breed components, it will have to ensure integration of such separate elements, which will require additional investment into the system, slow down the implementation time and bear a risk of poor compatibility. Technicians advise selecting various server components that run on the same operating system (Linux or MS Windows) to reduce the compatibility risk and risks of system failures, but it does not guarantee that there will be no other integration issues. Moreover, in case of any technical failure, it will be difficult to quickly allocate the source of the problem among multiple solution elements, which can result in longer downtime and higher TCO of the system.
In addition, such systems limit the flexibility of contact centers. For example, if a multi-component solution uses different products for processing of inbound and outbound contacts, it becomes difficult or even impossible to switch agents between inbound and outbound projects or to use separated statistical data on inbound and outbound contacts for analytical purposes.
Due to these drawbacks, many contact centers turn to providers of all-in-one enterprise solutions for contact centers. This saves the companies from multiple integration issues, makes the management, maintenance, and further development of the overall IT infrastructure much easier, and provides pre-integrated reporting and analytical tools.
In the sector of bundled, all-in-one solutions, there is a great diversity of new and well-known names. Many established brands boast of their broad customer base, long-term experience in the market, and capability to cover almost every single functional requirement a contact center may have. There are also newcomers. These are the companies that appeared in the market during the last two decades and claim that their approach to automation of contact centers is based on more advanced technologies, which reduces the TCO of their solutions and significantly strengthens their competitive position due to the ability to rapidly enhance their functionality and provide a better platform for further business growth and development.
Please note that speaking of newcomers we focus only on providers of fully-fledged contact-center infrastructures that, in addition to modern digital communication channels, support traditional voice and telephony interactions still playing an important role in the business. We exclude digital companies that mostly focus on modern digital communication technologies and do not provide tools for traditional voice routing technologies.
What makes the key difference between the renowned market leaders and technologically advanced but relatively young companies?
Benefits of New-Generation Solutions
When a contact center selects a well-established giant vendor operating for decades in the contact center industry, it often happens that the well-known and reliable brand is actually only an umbrella for a combination of separate solutions gathered together under the same name. The set of such solutions can include solutions provided by partners and strategic suppliers of the vendor and may vary in different versions of the product, which makes it highly probable that the compatibility of the separate components can be weak. Moreover, it is not rare that for a well-established vendor with a long history and a good reputation in the market, it is hard to quickly re-engineer their systems that were created decades ago and are based on obsolete technologies to embrace new functional capabilities or add new digital channels.
At the same time, such young vendors like NODA offer to the market fully-fledged solutions that were initially designed in full compliance with modern architectural principles and industry requirements. Multiple functional components provided by this company are built on the same platform, and their compatibility does not depend on the release of new product versions.
The components themselves can be deployed separately when the business needs them. For example, a contact center can start with only the principle functions and then enhance them with the WFM, agent scripting, voice recording or BI components, built on the same platform. Importantly, all of these components are pre-integrated, which reduces the time of their deployment and the risk of integration errors.
Other advantages of this modern solution include:
Scalability – To increase the solution performance, the customer will only need to purchase additional licenses and add new virtual servers.
Convenient web-based administration of all components via the single integrated administration panel.
Pre-integrated agent scripts that are easily integrated with external systems and knowledge warehouses.
In-built reporting tools.
True omni-channel support – The solution ensures inherent support of all popular communication channels and easy implementation of new channels.
Ability to support new business models, such as the emerging contact center as a service (CCaaS) model.
Easy integration with third-party systems, such as CRM and knowledge warehouses, to ensure a single-window approach to customer services to streamline the service processes.
Low infrastructure requirements.
Infrastructure Costs
Another important aspect of contact-center automation is the deployment of the hardware infrastructure. This aspect is traditionally associated with high CapEx and scalability difficulties.
Luckily for modern businesses, dependence on specific cost-intensive technologies is becoming history. Modern vendors do not depend on costly proprietary systems and even provide the liberty to select any standard server and agent equipment. To ensure rapid scalability of such solutions, a contact center can apply modern virtualization technologies or select to use a cloud-hosted system.
Following market requirements, NODA created its solutions to reduce the infrastructure-related expenses of its customers. The platform does not require any specific equipment and can be deployed on standard Intel-based servers, can run on free system software and databases, such as Linux and Postgre SQL, and offers a transparent licensing policy.
Contact Center as a Service (CCaaS): Higher Availability and Access to Modern Technologies as a Lower Cost
Cloud technology provides a new approach to the delivery of IT resources to customers. Ensuring dynamic (on-demand) scalability of the provided resources and using pooled resources that are available to the consumer as a service, this technology allows small and mid-sized contact centers to reduce their IT expenses and acquire access to the advanced infrastructure, modern software platform, and professional functions.
The support of multi-tenancy and cloud computing principles allows NODA to offer its solutions as a service. With this approach, the companies do not have to invest in the deployment of a complex IT infrastructure, ensure its maintenance, or worry about various software implementation and service availability issues, which directly affects the business continuity. At the same time, the company gets access to all technologies for fully-fledged support of a modern contact center, while the SLA agreement ensures the reliability and performance of the hosted services.
In addition, the cost of services is based on their consumption (pay-as-you-go) and can be adjusted to the current needs of the business or even suspended if the business needs it. This can be achieved due to dynamic (on-demand) provisioning of the pooled resources, which means that the company can flexibly increase and decrease the utilized computational resources based on its current needs and decrease its expenses during low-workload periods.
Important Functional Differentiators
Besides differences in delivery models and architectural approaches, different contact center solutions offer different in-built functional capabilities. Such important tools as service scripting, analytical tools, multi-channel support, workforce management and similar are promoted so actively today that they may seem obvious and available from any vendor; nevertheless, they still differ a lot, and even the most advanced vendors often do not meet modern requirements to these functions or do not include them into the standard configuration. Let us look deeper at some of these relevant tools and analyze how they are delivered and licensed by different market players.
Advanced Scripting Capabilities
According to market surveys, 70% of contact centers use scripts to ensure high-quality and transparent processing of customer contacts. The functions of the contact center agents become more and more diversified and the quality of their services plays an important role in the perception of a company. Although the usage of ready-made dialogue scripts is quite controversial, the use of service scripting is a good indicator of the maturity of a contact center.
A service script can include different elements, such as the opening of specific tabs and display of pre-set web-forms, tips, knowledge warehouses, reference lists, etc. Since agents have to use information from multiple external systems depending on the purpose of each specific customer contact, the most convenient way to manage all these sources in to add them into the script. The broader integration capabilities the contact-center system offers, the easier it is for the contact center to solve this task.
NODA solutions are delivered with a broad range of in-built integration tools, which ensure both one-way and two-way data exchange with external systems via SQL requests, web services or REST APIs. Most large vendors offer such tools as additional options or even products, which increase the cost of integration but do not allow editing scripts without the involvement of software engineers or system integrators. The important advantage of NODA over such vendors is that the script builder is included into the standard solution. Using a visual editor for graphical scripting, contact center supervisors can make changes to scripts in real-time mode, without the need to engage skilled and expensive IT staff.
Customized Reporting
Any contact center accumulates a lot of statistical data. The ability to analyze these data can become a valuable source of strategic business information, capable to improve the quality of services and streamline business processes of the contact center. To derive real value from such data, the company should be able to aggregate them and present them in a convenient visual form.
Many platforms provide report generation tools, but such standard tools rarely match individual business needs of specific customers. Out-of-box reports will never answer all the questions, that is why it is important to check if the contact center platform contains inbuilt tools for customization of reports or a report builder providing a user-friendly and effective environment for the creation and setup of reports forms with the help of modern data visualization tools. The advanced report-authoring tools are easily managed by users themselves, without the need to involve IT specialists. With such tools, a business can speed up the process of creation of new reports and reduce the expenses for software development services.
Most vendors of enterprise contact-center platforms offer special tools for reporting, but these products are provided only as additions to the basic functionality of their communications platforms. NODA, in its turn, offers several dozens of pre-integrated ready-to-use reports, which can be easily adjusted to the business requirements with the help of the in-build report-generation tools. Significantly, NODA offers standard tools for generation of consolidated reports with a breakdown by theme, which is not supported in most systems available at the professional market of contact center platforms.
Inherent Omni-Channel Support
With the rapid advent and growing popularity of digital communication channels (SMS, messengers, social networks, etc.), contact centers started implementing special technologies to embrace these new customer engagement tools. Many modern companies focused on digital channels so much that they even decided to completely dismiss traditional voice channels. This surely reduces the cost of the platform but imposes limits on the contact center services.
If the existing software platform of a contact center does not support digital types of communication, the company will need to seek for external applications or services to ensure its competitive position in the market. In this case, it will also have to solve the task of consolidating the history of contacts from deferent channels.
That is why the most valuable platforms are the ones that were originally created to support digital and voice communications. For example, if a contact center uses NODA Omni-channel, it can process contacts from both voice and digital channels and ensure the high quality of services, due to the use of a common queue for all contacts, the single agent workstation and of the consolidated history of all contacts.
Following the Trends
To resume, there is no universal solution that can fit all possible market needs and requirements, but there are important technological trends that make the life of businesses easier each year. Tracking these trends can help businesses to make the right choice of the vendor and future-prove their investment into automation.
There ae many reliable market surveys that monitor and describe the most important technological changes and achievements in the industry on an ongoing basis. They also evaluate the most successful and reliable vendors and provide recommendations on their weaknesses and strengths. NODA constantly takes part in the leading industry surveys and awards, and the company's merits have been recognized by a number of prestigious industry accolades. NODA is a six-time winner of the Crystal Headset® CCG Call Center Award and is listed in Gartner's Magic Quadrant for Contact Center Infrastructure along with the most advanced global vendors. The company also conducts its own surveys to track important market trends and to timely implement them in its own solutions.